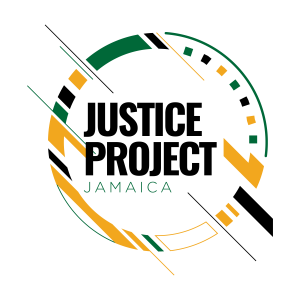 The Justice Project is an independent initiative of Jamaicans for Justice; a space of co-creation where collaborating intellectuals, activists, and creative minds conceptualize and implement different projects that advance social justice causes and impact the national consciousness through art.
At present, it has three components:
Developing Artistic Projects that advance social justice in collaboration with local creatives 
Enhancing the Visibility of Socially Conscious Art by leveraging the organizational reach 
Building the Capacity of Creatives to Tackle Social Issues through training and exposure
We're looking for a diverse cohort of people passionate about the causes that our world needs.
For questions, reach out to us at [email protected].
Stay tuned for more to come!
@JusticeProjectJA
Connect with us
There are currently several artistic collaborations at varying stages of development. To connect with the project and the creatives behind it, click the button below to head over to our dedicated Instagram page:
Registration
Join Our Space
If you would like to join the collective, kickstart an initiative, or participate in an offering like the Social Justice Training, then click the button to register below: